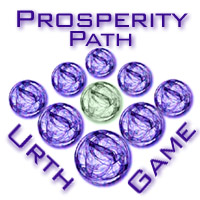 NEW! Pagan Video Games
Oracles, Affirmations, Ritual & more.
youTUBE Website Tour:
Blessed Be! Welcome to the Paganwebsite.com. We have the largest Selection Anywhere online or off, of fabulous and original new age, metaphysical, esoteric, psychic sciences, paranormal, pagan, wiccan, magickal & mystical items and information, sorcerer's stones, wizard's wonders, necronomicon games and books, pagan art, home furnishings, housewares, gold and silver jewelry, gemstones, rings, amulets, pagan & metaphysical books, Isis items, altars, spells, Judith Spellcaster silver jewelry, audio and video tapes, new age and metaphysical dvds, cds, cdrs, pagan games, pagan glassware, pagan ceramics, pagan sculpture plus pagan, new age and metaphysical music CDs and much, much more!!!
All are Welcome!
New Agers, Metaphysicians, Solitary and Circled Goddesses, Gods, Witches, Warlocks, Esoteric Christians, Magicians, Sorcerers, Brujos y Brujas, Druids, Healers, WarGamers, DaDerga, Gardnerians, Adlerians, Vegans, Shamans, Monks, Nuns, Wandering Minstrels, Faeries, Elves, Hindus, Moslems, Hobbits, Dwarves, Pixies, Dyads, Ondines, Asuras, Shokonai, Lahain, Tutuli, Yaqui, Medicine Wheel & Esoteric Out-of-the-Mainstream -- IF YOU ARE NOT MAINSTREAM, YOU ARE PAGAN!!! Merry Meet!